Effective and

 

modern

 

concept

 

design

for

 

Your brand,

 

product

 

and

 

advertising.
Development of exclusive prototypes and turnkey design projects, from an idea and sketch up to visualization of the finished product using modern advertising production technologies. There are no templates here as these are tailored creative and offbeat projects.If you are interested in a professional view of high-quality design created for the identity a modern brand should be based on, then you will be offered the most interesting solutions. Creative ideas coupled with the proper computer technologies create a unique and modern project. I hope you enjoy it!
Prototype and visualization.
Any advertising project can be attributed to one of three directions – social, commercial and image advertising.

You are offered advertising design services in various areas of visualization, as well as the printing of promotional products: flyers, banners, booklets, branded catalogs and calendars in combination with other advertising materials you may need.
The concept and development of a corporate identity, company logo or product.

A range of services for visualization of the product concept design, image packaging, 3D visualization and design of the necessary details of the entire project. Creating all necessary marketing materials for the rebranding of the company, as well as the incorporation of creative technologies to promote your brand on the Internet.
Creative style and correct approach to a web project, web page design, layout, information, and visual content using cutting-edge digital technologies creates an effective business tool for promoting and advertising specific products.

Development of the structure and design of graphical interfaces of mobile applications for the convenience and better user interaction with a website or software product.
Demo visualization concept idea of the project: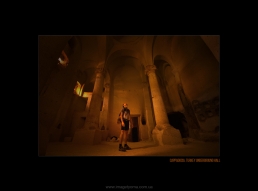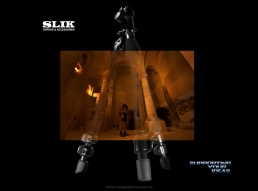 An example of a creative project on a real trip to promote tripods of the Japanese company Slik Corporation.

Creating advertising images, design and visualisation. ©Artem Katyshin
A high-quality design project is the driving force of your business and advertising company. 
Are you interested in professional development of high-quality projects in various areas of digital advertising?
Get the necessary advice or see samples of interesting works. Act!
Send message.
View Portfolio